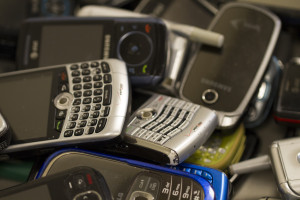 Recycling cell phones is an easy fundraising method that becomes even more profitable when you take advantage of all the ways your nonprofit can collect phones. These are 5 simple and effective methods to get you started.
1. Use your website
If you don't already have a "How You Can Help Us" section on your website, consider creating one. You can add donating phones as one of the ways people can support you. Post similar information around your facility and on your print materials like flyers and brochures.
2. Recruit employees, volunteers and donors
Your constituents all have places they frequent that may be able to help as collection points. Think of apartment buildings, health clubs, coffee shops, bars and other local businesses.
3. Special events
Put out a collection box for phones when you have people coming to your annual conference or monthly potluck.
4. End of year fundraisers (or anytime)
It's a happy coincidence that the end of year is both the time when people are doing their holiday shopping for new phones and nonprofits are doing a large share of their annual fundraising. Include a line in your appeal letter or response device letting people know that they can donate phones as well as money.
5. Form alliances
You probably have businesses in your neighborhood that repair phones or buy used and broken phones. They may not have given much thought to how they're recycling the phones they can't use. If you offer them the convenience of picking up those phones and looking good by supporting a local charity, they may choose you as their recycler.
All you have to do is collect and send us your phones. We'll clean them up and resell them or recycle the parts. We can even give you poster templates, letters and postage paid mailers and postage labels. Best of all, there is no cost and 100% of the wholesale value of the phone will go to the chosen charity. Contact us to learn more.