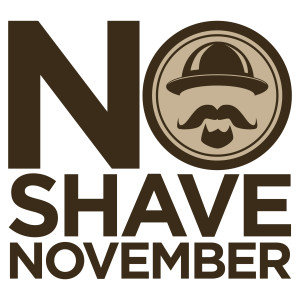 It's No-Shave November and our CEO, Ryan Rubel, is taking on the challenge to let his hair go wild to help raise cancer awareness. The entire SecondWave team is excited to support this great cause, spearheaded by the web-based non-profit, No-Shave November.
Like SecondWave Recycling, No-Shave November is a family run company that is passionate about making a difference. Founded in 2009 as a Facebook fan-page with under 50 participants. Starting small they've grown and have made an impact. In 2013, they partnered with the American Cancer Society to ensure that funds raised through their supporters would go to areas that mattered: cancer research, prevention, education and continuing care.
We are proud to not only support them, but also their partner, the American Cancer Society. To make this a successful fundraiser for SecondWave Recycling and to help raise funds for this amazing cause, we're highlighting them as our Featured Charity. Please do your part to help us reach our goal of raising over $1,000! Support by simply donating that old phone of yours.
Day 1 of the Challenge!