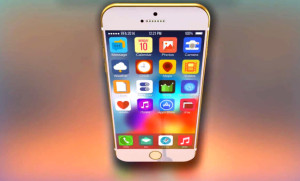 So you recently got a new iPhone 6 and you're thinking that you might want to recycle your old phone?  Recycling gently used smart phones makes an impact greater than you can ever imagine. After upgrading to that fancy iPhone 6, I'm sure you have gently used smartphones just laying around collecting dust.
Gently used smart phone values today range from 6 to 150 dollars and that decreases day by day. You even get the choice of which charity the money is donated too. You have the option of donating to children, the military or the environment. Think of the many great outcomes. You get to fund a charity that is near and dear to your heart and you get to clear up space on that desk of yours!
Look at it from this perspective, cell phones are made of an assortment of glass, plastic and metal. All of these materials takes thousands and thousands of years to decompose. So not only are you helping to give communication or funds to a worthy charity, your also single handedly helping to conserve the delicate ecosystem of our planet by not tossing your cellphone into a trash dump.
It may seem like a small contribution, but what if 5 of your friends did the same thing. And then 5 of friends' friends donated. And then 5 of your friends' friends' friends recycled. Do you see the possibilities?
Recycling your phone through SecondWave Recycling is as simple as clicking the "Donate Your Phone" and send in your phones to us. It's as simple as that!
Contact us today to have all your questions, inquires, concerns and ideas addressed.