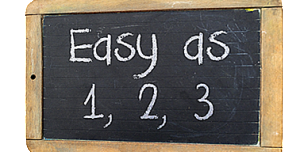 Ever have a really great idea to raise money for a charity or good cause that you feel passionately about?
Most of us have an organization of some kind that is near and dear to our hearts. We would all like to donate more time and money to them, but don't always know how or where to start. Chances are, you need look no further than that small electronic device that appears to be tethered to so many of our hands, your cell phone.
It's true, you really can make a difference!
One way to conduct great free online fundraiser is by donating old cell phones. The iPhone 6 is due out at the end of the summer and droves upon droves of people are going to be looking to ditch their archaic iPhone 5c or 5s from the ancient times of 2013 in favor of the latest and greets in Apple goodness.
All kidding aside, you can actually kill two altruistic birds with one charitable stone by conducting a cell phone fundraiser.
First, the phones you collect can be recycled, which benefits our planet greatly and generations of us living on it in the future.
Second, the money that is made by either recycling or reusing these phones gets donated to your chosen charity or cause. It's the very definition of a win-win.
It really is as easy as 1-2-3, and here is how it's done:
1. You collect and send old cell phones to SecondWave Recycling.
2. The friendly folks at SecondWave Recycling clean up those old phones and either resell or recycle them.
3. Those same friendly folks donate the proceeds from the reselling or recycling to the charity of your choice.
4. There is no step 4! It's really that easy!
SecondWave Recycling has over 20 years of corporate, military, and non-profit experience. We can and would love to help you run a successful cell phone fundraising campaign. Our staff can take care of all the dirty work for you. All you will need to do is get the word out. Please contact us today for more information.