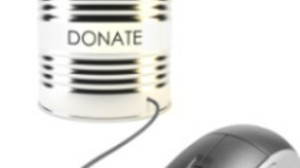 If you've seen the recent FTC warnings about charity scams following the mudslides in Washington State, you may be wondering how to find free online fundraising you can trust. A recycled cell phone drive is one way to put together a fundraiser where every penny will go to support your cause.
The Washington mudslides, Hurricane Katrina and other natural disasters all tend to have one thing in common. They attract criminals who try to profit from other people's generosity. Some scams involve imaginary charities and others keep most of the money that is donated.
Collecting used cellphones helps you to raise money for any issue you care about while avoiding these abuses:
Ask people you know: If you work at the charity you're featuring in your campaign, you'll probably be contacting current members and donors. If you're an individual volunteer, you'll probably ask friends and coworkers. People naturally feel more confident giving to someone they know compared to an email full of misspellings and demands for their bank account number.
Make it easy for other donors: That doesn't mean you can't extend your efforts and reassure all donors. Notify your chosen charity in advance so they're prepared for any questions. Ask for written materials you can share with your donors.
Collect phones not cash: Scammers prefer cash. We may be the only ones who want your old flip phone that stopped recharging in 2003. We can put any device to good use from old phones to the latest models.
See how easy it is to raise money while disposing of old cell phones. You spread the word, collect the phones and we do the rest. Contact us to get started.