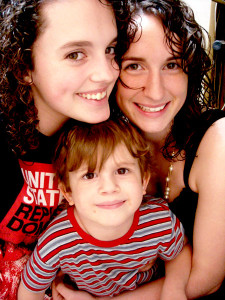 Recycling phones is one way to integrate social connections into free online fundraising so you maximize good feelings and convenience while supporting your favorite causes. A recent study confirmed that encouraging connectedness between givers and recipients is what makes giving such a happy experience.
Researchers found that charitable giving inspires more good feelings when we give to people we know and get to enjoy doing things together. Compared to making donations on their own like mailing a check, donors reported more satisfaction when giving support directly to recipients or to volunteers and other people who cared about the cause.
Similarly, helping someone to search for a lost item was more pleasurable than giving someone directions. The study was led by Lara Aknin of Simon Fraser University and is being published in the International Journal of Happiness and Development.
Starting your own cell phone drive is an easy way to put these findings to work. You can pick any cause that matters to you. Browse our site for the amazing nonprofits we already work with including children's hospitals, educational institutions, after-school programs, environmental causes and veterans organizations. We are also happy to take requests if you have your own suggestions.
Team up with like-minded partners to publicize your campaign and collect phones. Ask people you know to contribute their old devices while sharing information about the charities you care about. Thank donors with personal messages or invite everyone to a party when you reach your goals.
At the same time, you can take advantage of all the convenience of online fundraising. We will provide the materials you need including posters and templates for writing letters. Shipping the phones to us is a breeze because we provide the labels and postage too.
Contact us to help support any cause. It's easy, free and 100% secure.