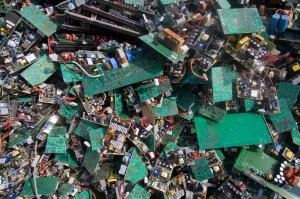 It's been a very busy week for one of the co-founders of SecondWave Recycling who just launched an online e-waste trading platform, e-Stewards Marketplace.  Check out the Forbespiece below…
E-waste Trading Platform Woos 'Ethical' Businesses – Forbes
When it comes to disposing of electronic waste such as computers, televisions and other gadgets responsibly, there are two big certification programs that can help guide a company's selection of disposal partner. Their oversight is critical for controlling where discarded technology winds up and ensuring that certain toxic components don't find their way into landfills, where they can foul up groundwater supplies and otherwise endanger human health—especially in rural locations in China and India. The organization behind one of those initiatives, Basel Action Network (BAN), just introduced a business-to-business trading platform to make finding certified recycling partners simpler to help companies recover more value from outdated or damaged technology. The site, called e-Stewards Marketplace, lets businesses register items they are trying to unload. Registered buyers are all approved e-Stewards operations. The marketplace also supports trading of scrap materials and sales of refurbished equipment.
"Businesses disposing of end-of-life electronics will finally have price transparency, access to standardized processes and centralized reporting tools, which will greatly increase the efficiency and profitability of their recycling processes," said Michael Rubel, CEO of Retrace, which teamed with BAN to create the site. "Recyclers will have access to a new stream of supply and low-cost transactions that support existing sales efforts."
The United States generates approximately 3.4 million tons of e-waste every year. Most major high-tech hardware companies support collection programs, although many of those efforts center on individuals or consumers (unless you happen to have a large leasing contract). Last year, the entire U.S. consumer electronics industry collected 620 million pounds, double the previous year.
Heather Clancy – Contributor