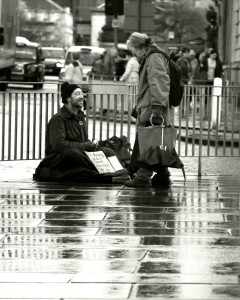 If you have a smartphone, it is also likely that you have a drawer full of old used smartphones that you no longer use since upgrading. The frequency with which brands such as iPhone and Samsung come out with updated models means many individuals are left with extra phones that they do not know what to do with. If this is the case for you, consider donating these old phones to a charity of your choice.
Donating gently used smartphones to charity can make an impact on those who are less fortunate. Here are just a few of the many reasons why you should consider donating your used cell phones to charity.
Better for the Environment
The fact is, the average American gets a new cell phone every 18-24 months, and only one in ten of these are donated or recycled. Those phones that are not donated or disposed of properly often sit in drawers, and are eventually thrown away. The problem with this is that cell phones contain hazardous electronic materials and chemicals that can harm the environment when they are sent to landfills. Donating your phone not only puts your old phone to good use, but it helps the environment by preventing those phones from entering landfills, and it cuts down on the number of raw materials needed to produce new cell phones each year
Help Those in Need
Donating your used smartphones can go a long way in helping those who are less fortunate, and the great thing is that there are many ways in which your old phone can help people. The charity you choose will determine what use your phone serves; some charities recycle the phones they receive and use the money from recycling them to give back to their local communities. Other charities give gently used smart phones to people who could not otherwise afford a phone. No matter what charity you choose, donating your phone will serve a better purpose than if you were to keep it in a storage container or drawer.
Taking a small step such as donating your used cell phones can go a tremendous distance in helping those who are in need. Contact us to find out more about the benefits of donating your old gently used smart phones, and to find out what charities you can donate your phones to.